Currently MY PRESS CO., LTD. has relocated its plant to Rama 3 Road that is situated right in the center of Bangkok. The new plant occupies over 2,000 square meters of space for production and office area function. We installed all cutting edge tools, printing machines and equipments that are imported from Germany. We utilize the raw material that must have and compile with the international standard to produce good products for our customers. The company runs 24 hours under the quality assurance control with good storage and maintenance measures. We also have our own transportation to provide on time delivery service to our customers.
Our mission is to maintain the highest quality product with first-in-class service in order to meet and exceed our client's need and expectation.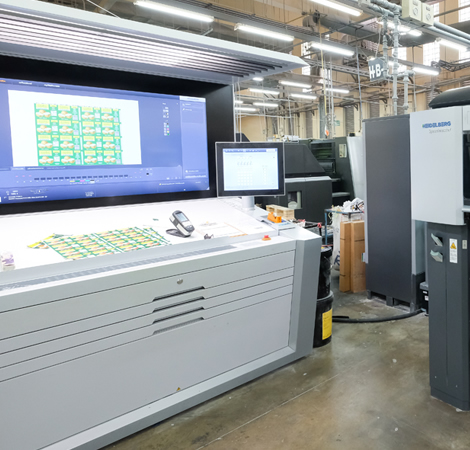 MY PRESS WORKFLOW

01

We have Computer Graphic Designer who will create your excellent jobs. Digital files can be received on Macintosh format.

02

Prinect MetaColour proofs will help us to print out the quality colour proof for customer's checking via digital printer or on the printing machines.

03

Prinect Signa Station will step and repeat the files for shooting plates.

04

Plate will be shoot by computer through Heidelburg Suprasetter Machine which is Germany Technology.

05

All printings will be controlled by experienced and well trained staffs.

06

With high technology of Heidelburg Machine CD74 / CD75 will help us to print the quality jobs for every customers. We can print maximum to 6 colours

07

All jobs will be cut by the New Polar Cutting Tool Automatic Machine.

08

Quality checking and assuring will be perfectly done before packing the goods.

09

The quality goods will be delivered to our valued customers's factory on time.

MY PRESS FLOW CHART